This is a standalone service that helps to increase your visibility by sending your CV to 14 000+ recruiters/organisations.
Organisations can then contact you directly with any openings they have as your data will be saved on their records for future opportunities. More details about this service can be found in the Jobs menu – Broadcast a CV and if you are interested, click on Proceed now.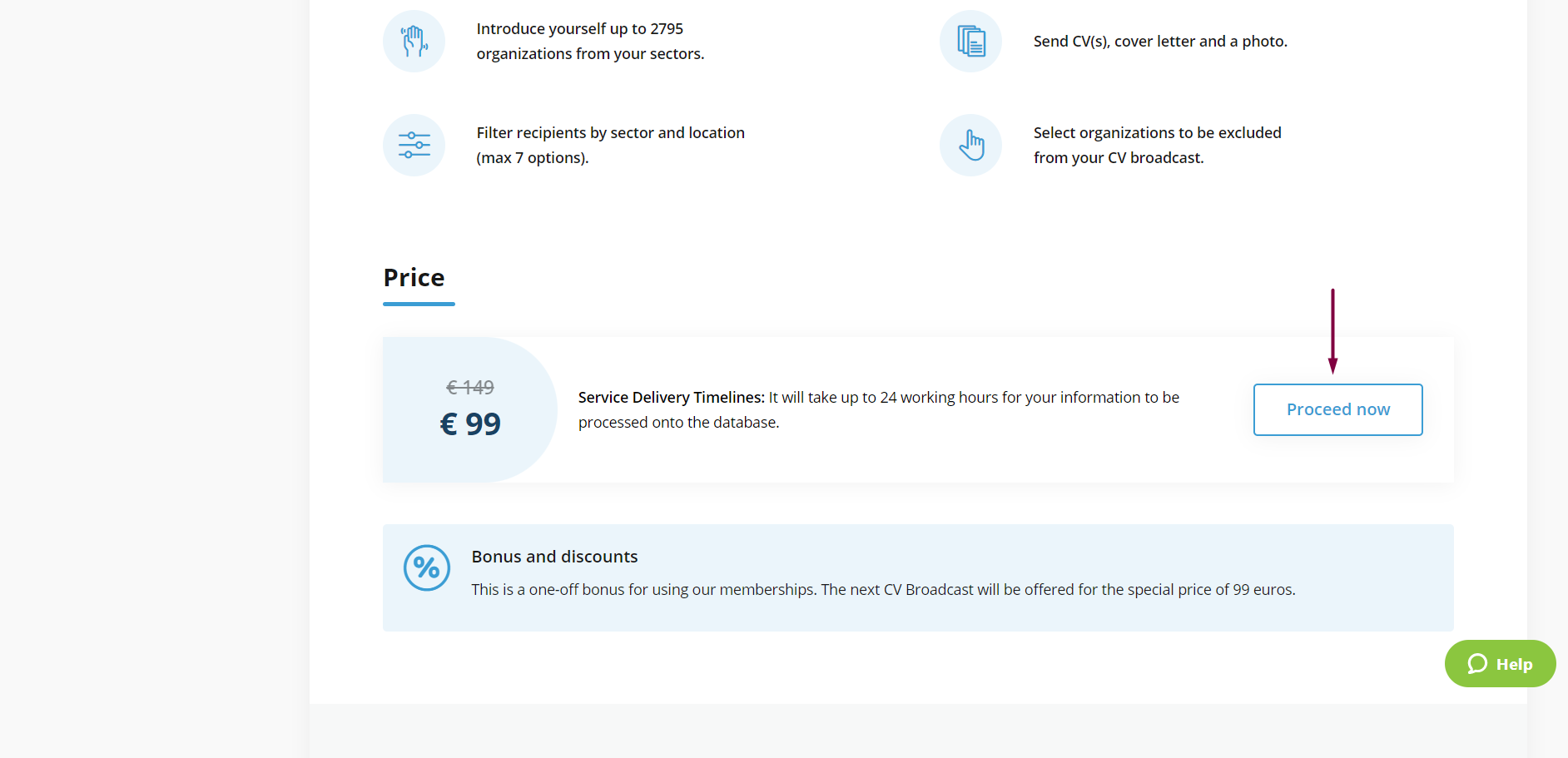 In the message window, you can check the details of your profile and edit them, select the CV(s) you want to attach, and add a cover letter. After selecting all the necessary details, click on Continue button.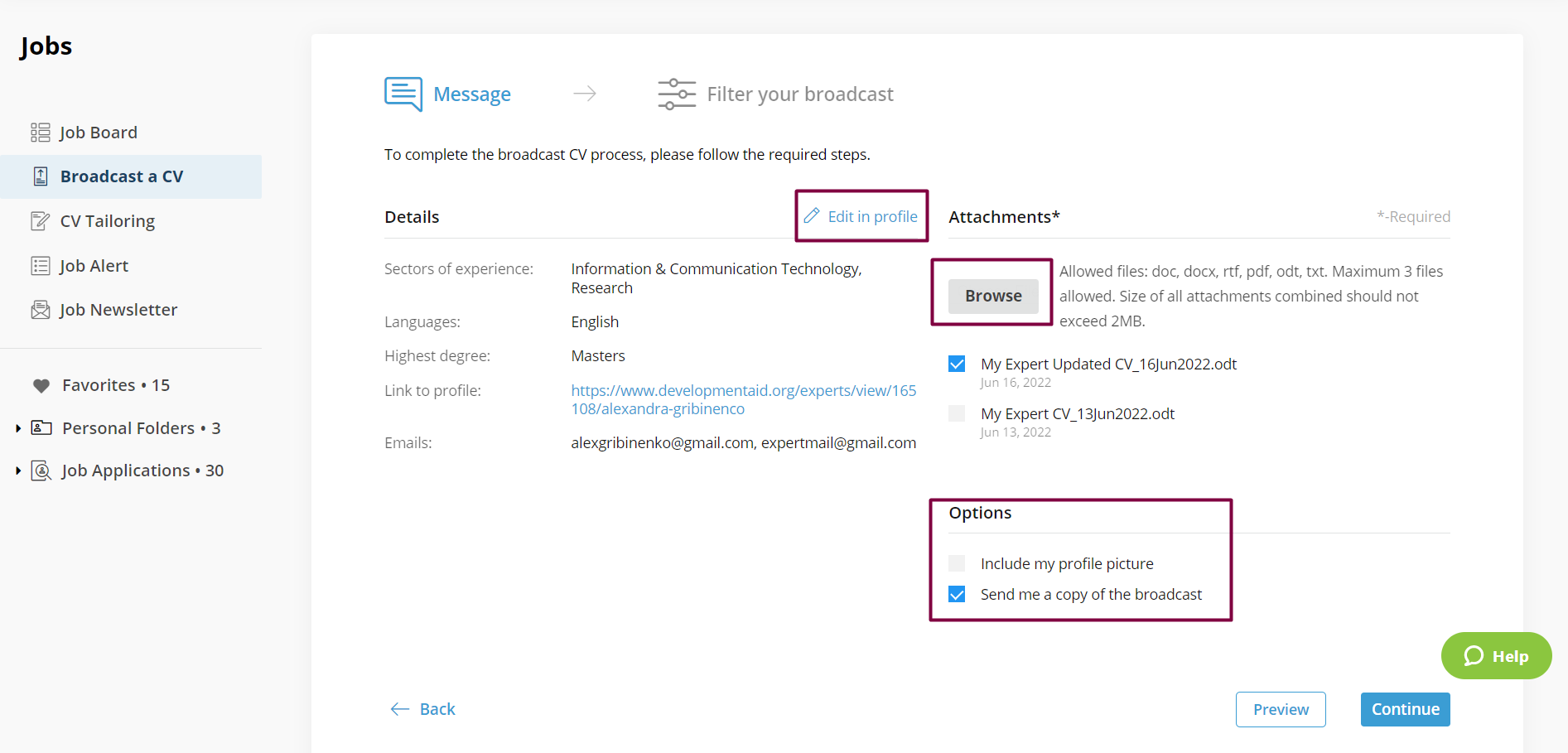 The next stage of the broadcast allows you to filter the recipients who should receive your CV based on sectors, awards, and locations. You can also deselect certain organisations that should not receive your CV(s). When you are ready to proceed with your Broadcast, click on Publish and pay.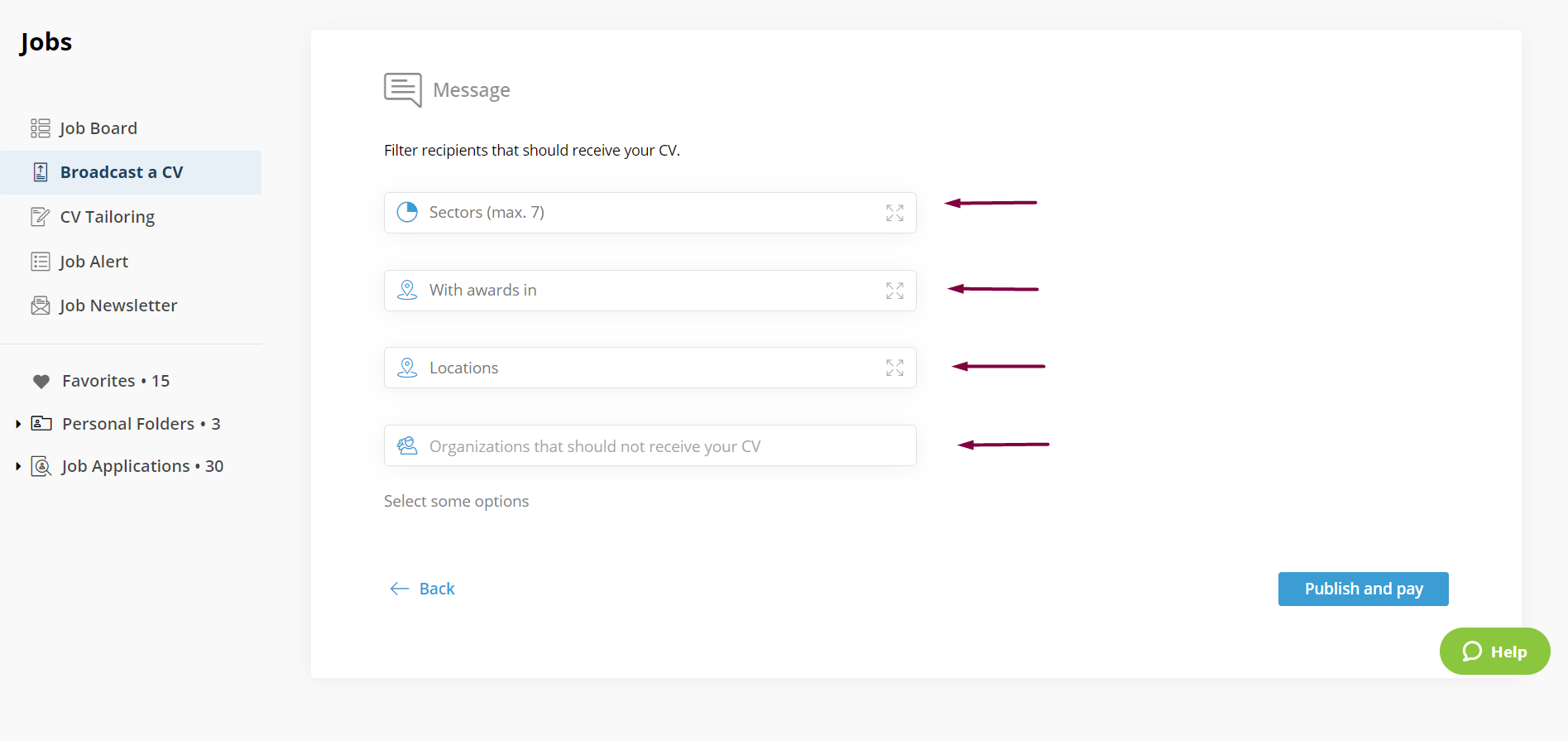 Advantages of CV Broadcast
Introduce yourself in a professional manner to 14 000+ organizations worldwide.

Save your valuable time, as it only takes a few clicks.

Send your CV(s), a cover letter, and a photo.

Price for non-members - €129 (+ Bonus - 1 month of Professional Plus

Discounted price for DevelopmentAid members - €99

1 CV broadcast is included in DevAid Professional Plus