DevelopmentAid offers the largest job board focused on international development. The board includes postings from recruiters looking for relevant candidates for short/long-term contracts, permanent positions, internships, etc.
There are two types of jobs available on DevelopmentAid:
Public jobs - any registered user or site visitor can apply;
Member-only jobs - the details of the positions and the ability to apply are exclusive to DevelopmentAid members (please refer to our membership packages).
Easy apply method:

This option will allow you to apply through our website.
As a registered user, you will be able to apply using your profile information, as well as the ability to attach a new CV by using the Easy apply button. Registering as an individual will also enable you to keep track of your job applications: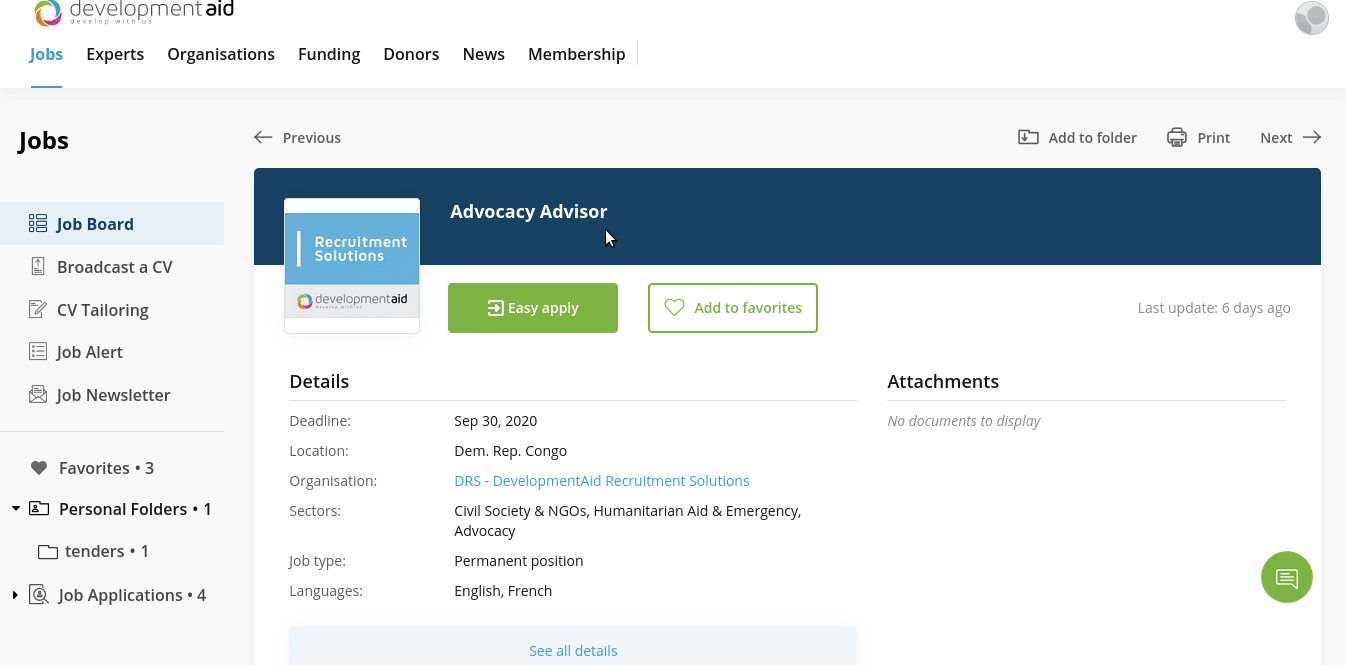 You can customize your message, choose your CV attachment, and decide whether your profile picture will be included in your application. The application will be sent once "Apply for job" is clicked.
Link redirection
When an organization uses an application URL instead of a direct email, the job page will include the Apply now button that will redirect you to the application page of the official website.
Watch a full guide on how to apply for jobs on DevelopmentAid: