Making changes in your profile on DevelopmentAid can be done by accessing the Profile page within your account: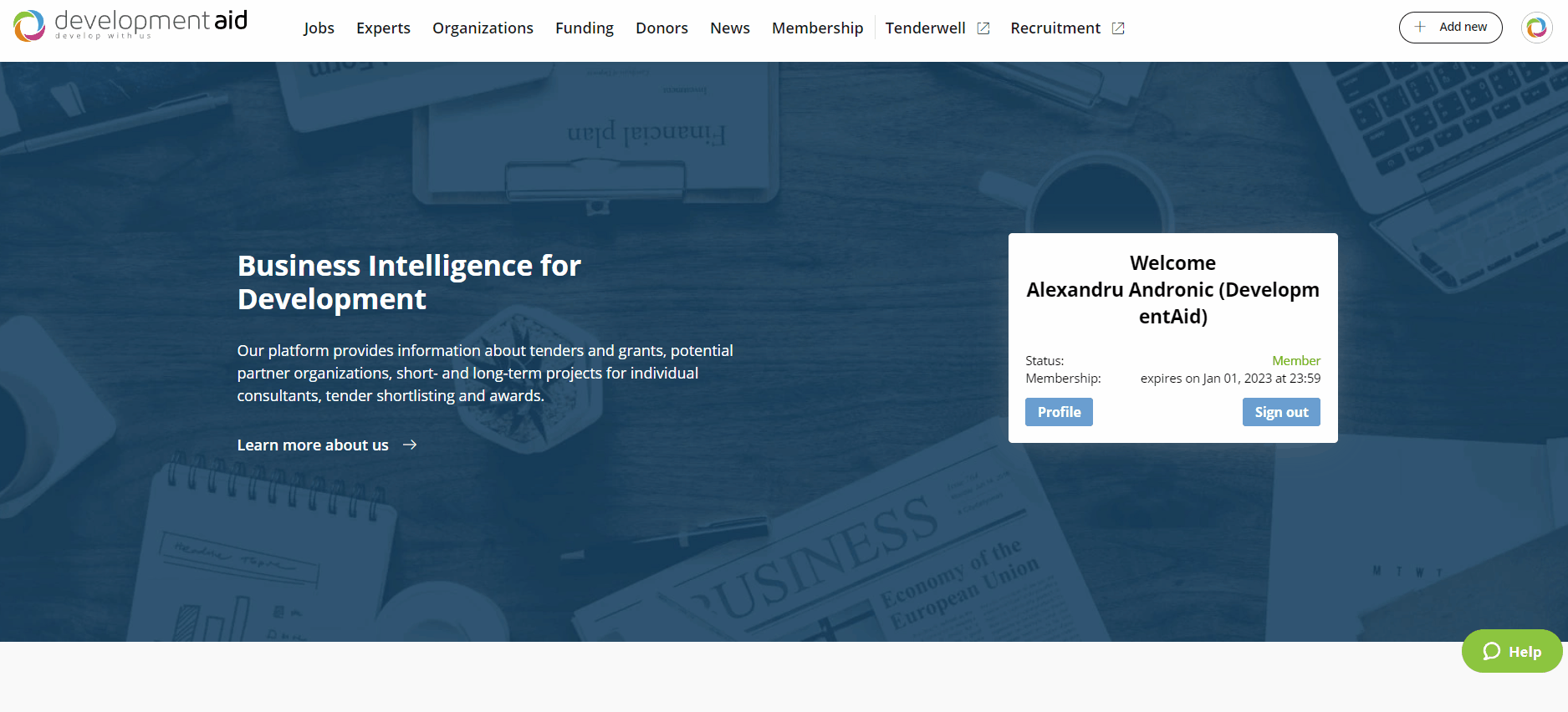 You are able to edit the following data:
Organization's name
Logo
Sectors of activity
Experience with funding agencies
Organization type (i.e. Consulting, Engineering firm, etc)
Legal residence
Number of employees
Contact person
Address
Website
Phone number
Contact email
and the Description section
On the Profile page you can also display downloadable attachments, such as an introduction to your organization, guidelines, etc.
Note: To change your password or edit the direct link to your organization on DevelopmentAid, please visit your settings.